DSPAlliance Mission
The Mission of American Sportsmen's Alliance,Disabled Sportsmen's Alliance of America is simple, to encourage, and try to help those disabled and non disababled alike realize their potential as sportsmen and women. You can read our full mission statement in our forum board.
DSALLIANCE
DSPAlliance member and DSPAlliance founder with black bear taken in the Adirondacks
Upcoming
In the very near future as membership hopefully grow's We will be looking for moderators to help moderate the boards, as this time nears we will let everyone know. Thank you
Welcome to DSPAlliance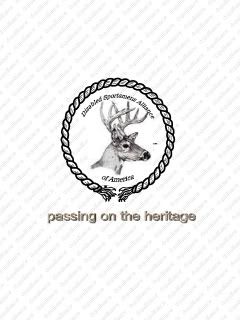 Welcome to the American Sportsmen's Alliance, Disabled Sportsmens Alliance of America forums. We hope that you enjoy your visit. Here at dspalliance the discussion of our sport and outdoor activities is a way to help another member, or just share stories. Please be respectfull of others and no trolls allowed.
DSPAlliance news

Moderators

July 05, 2016, 09:51:34 pm by bear03


In the outlook of the possibilities of active membership growing we will be one the lookout for moderators to help moderate the boards. I thank everyone for their participation and sticking with us in this very dismal time of a pretty much dead forum and the effort to try to bring in new members. You have made it worth it for us to hang in there and keep it going.
Again thank you and welcome to all new members, look forward to reading your post.


0 comments | Write Comment
---

DSALLIANCE MISSION STATEMENT

July 19, 2008, 02:59:33 pm by bear03


Our Mission is simple, we know the challenges that disabled sportsmen face with limited access to feasible hunting grounds and fishing areas ( access is the key). At Disabled Sportsmens Alliance our goal is to conduct events free of charge for those who have disabilities. We will be continually looking to obtain access to areas that are not only friendly to those who are limited to short distances but also those in wheel chairs. We will also be looking to obtain more accessible fishing areas as well for those who find it difficult to find one suitable for them.
The founding members of Disabled Sportsmens Alliance understand that today it is difficult enough to enjoy our sport without disabilities, such as finding areas to hunt and fish. But it is harder when you're a Sportsmen with arthritis or in a wheel chair. Maybe you just think you are at an age that you are unable to enjoy the sport that you once loved, we believe that with the help we can still enjoy our sport. We can take the opportunity to make new friends and learn or share what we have learned. We take pride in our sport and what it means to us, the founding members have been servant's to our county and our community, we have taken great pride in what we have accomplished and feel that we are far from done. You don't have to be disabled to be a member as help is needed at events for folks that are, you do however have to be disabled to participate fully. There are times that a hunter helper will be permitted to participate as allowed in event outlines. Remember Disabled Sportsmens Alliance is driven to get the disabled sportsmen back out and let them know we still can enjoy the outdoors.
We hope to serve our neighbors in need of our help for years to come, to help improve our quality and enjoyment of life if only a small bit.



0 comments | Write Comment